About Epic Adventure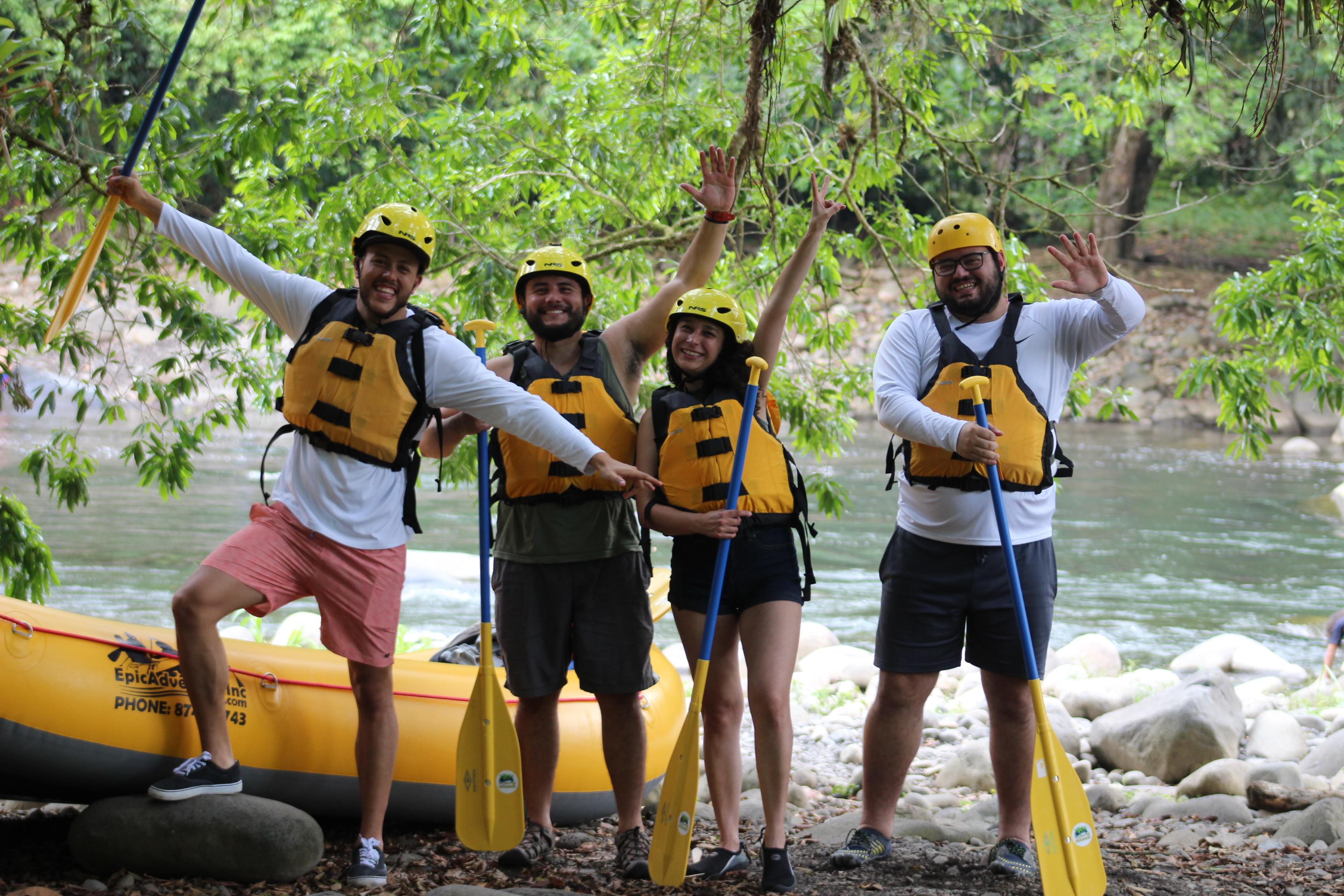 Situated on the banks of the breathtaking Sarapiqui River, in the heart of the Costa Rican forest, we offer unique adventures and charming lodging for an unforgettable combination of relaxation and exploration.
Our lodge offers a once in a lifetime experience life for those looking to escape from the daily routine and immerse themselves in the wilderness.
Let us help you turn your dream vacation into a reality by working with you to arrange adventures to suite your exclusive needs. From canopy and food tours to horseback riding, forest walks, and river rafting, Epic Adventure provides immeasurable ways for you explore what Costa Rica has to offer.
Whitewater rafting is our specialty. Our highly trained guides will take you on unforgettable adventures and teach you about the river and it's surrounding eco-system while navigating your team through some of the most spectacular stretches of whitewater in the world.
At Epic Adventure Inc, our mission is to provide our guests with an unforgettable adventure, while striving to preserve the environment and support local communities.
Mission
Create memories of a lifetime by offering epic service and adventures in harmony with nature, making all of our clients feel like family.
Vision
Epic Adventure seeks to be the most unique adventure company and Eco-Lodge in Costa Rica offering unforgettable activities in one incredible location with a commitment with our community and to our environment.