Family Tours
Family Horseback Riding Adventures
Explore the enchanting corners of Sarapiqui with a festive horseback ride through picturesque pastures and countryside. Our family-owned company, led by the Huertas Miranda family, utilizes horses to make this activity not just an adventure but a vital source of resources for a better quality of life.
Our well-trained horses will lead you through local roads, pastures, trails, and fragments of the forest. Accompanied by a local "Vaqueano," witness the scenic beauty of Sarapiqui, spotting numerous bird and animal species. Immerse yourself in the holiday spirit by enjoying this adventure in the heart of Sarapiqui's rural area, guided by experienced locals.
explore La Virgen, Sarapiqui
schedule 9am and 1pm
calendar_month All Week
timer 3h
child_care +6
sell $40.00
Learn More
BOOK NOW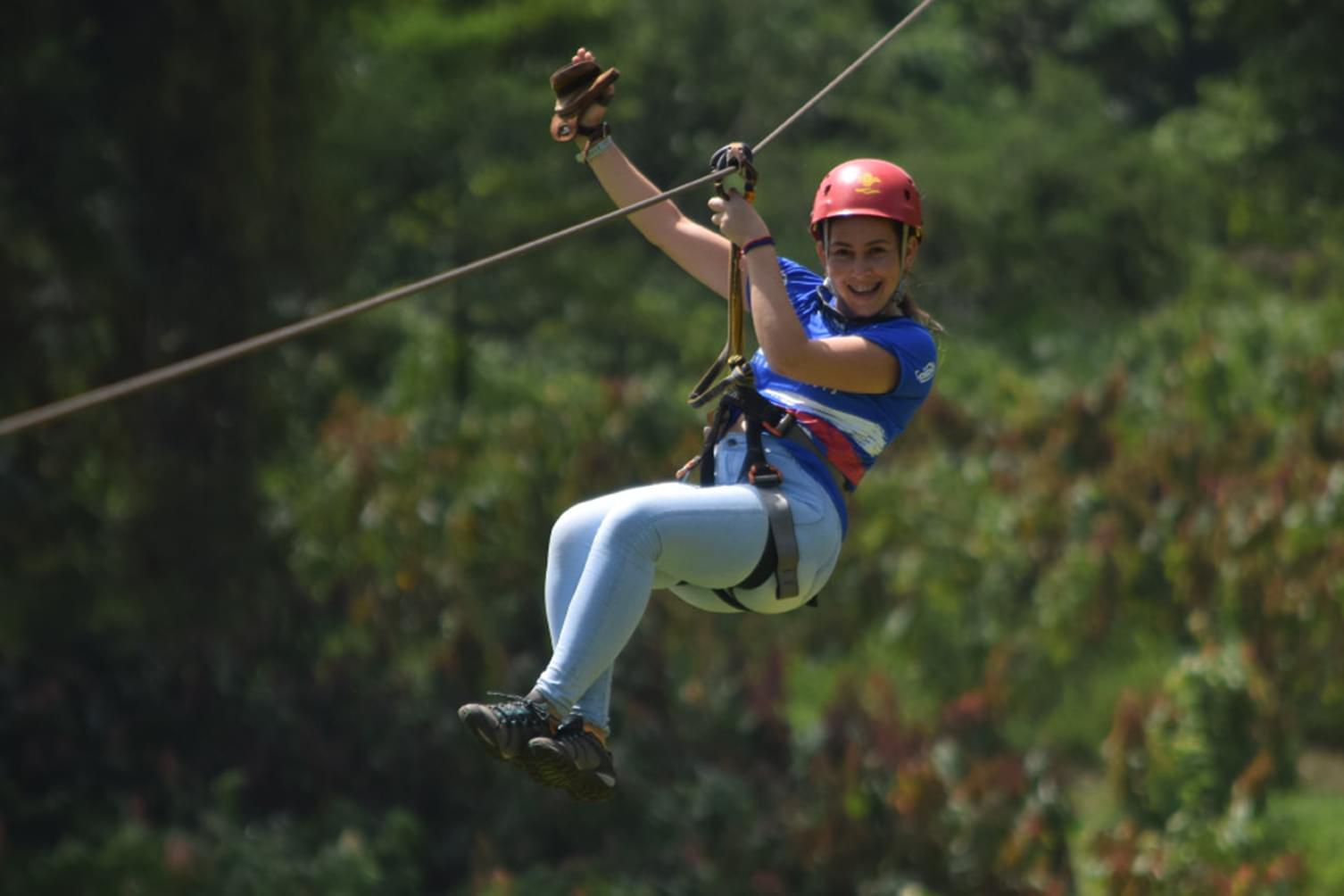 Festive Canopy Adventure
Embark on an adrenaline-pumping journey with Canopy La Linda! This exhilarating tour features 12 cables and 10 platforms that will guide you through the stunning Hacienda La Linda. Take in the sights of ornamental plants and the expansive 114-hectare tropical rainforest, crossing the majestic Sarapiquí River twice along the way. The highlight? Sarapiquí's longest cable, boasting a 700-meter route and a soaring height of 40 meters!
Our team of seasoned guides ensures your safety and provides insights into the area's rich flora and fauna. Seize the opportunity to soar like a bird in La Linda Canopy! Reserve your spot now and make this holiday season truly unforgettable.
explore La Virgen, Sarapiqui
schedule 9am and 2pm
calendar_month All Week
timer 3h
child_care +6
sell $70.00
Learn More
BOOK NOW
Suggestions for our activities:
apparel
Dress comfortably: Wear a T-shirt, shorts, or a bathing suit for a relaxed experience.
footprint
Footwear: Opt for closed sandals or tennis shoes to ensure comfort and safety during the activities.
checkroom
Bring a change of clothes: It's always a good idea to have an extra set of clothes in case you get wet or simply want to freshen up.
sunny
Sun protection: Apply sunblock lotion to shield yourself from the tropical sun and prevent sunburn.
pest_control
Insect repellent: Don't forget to bring insect repellent to ward off any unwanted guests during outdoor adventures.
health_and_beauty
Personal care items: Pack your personal care essentials such as toiletries, medications, and any other items you may need.
dry_cleaning
We've got you covered: Rest assured, we'll provide you with a personal towel for your convenience after the activities.