Kayaing at Lagoon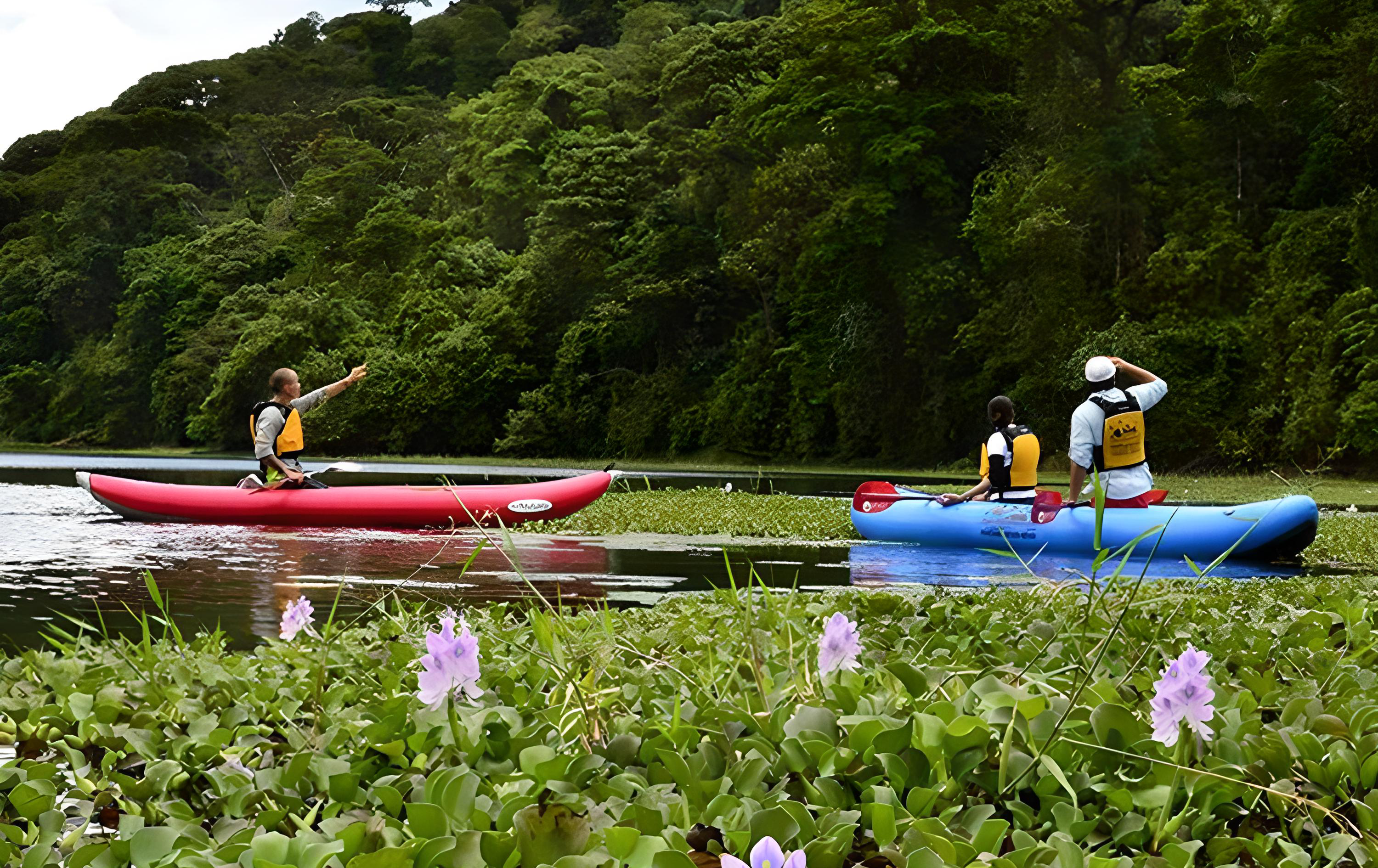 Hiking and Kayaking at Hule Lagoon
Embark on an adventurous 4x4 journey along a rugged jungle road, leading to a secluded destination nestled below the majestic Poás volcano. Discover the tranquility of a remote mountain lake, where you can leisurely paddle through pristine waters and savor a delightful barbecue in an unparalleled setting.
Immerse yourself in the beauty of nature as you spend a morning kayaking around the lake and an afternoon traversing one of Costa Rica's most magnificent jungle rainforests. Whether you seek a peaceful retreat or a chance to reconnect with your true self, the lush forests offer an escape into Costa Rica's vast, unspoiled wilderness. Experience the clean air, the symphony of over 900 species of tropical birds, and the transformative power of hiking through this captivating landscape.
explore Hule Lagoon
schedule 9am and 1pm
calendar_month All Week
timer 3h
child_care +6
sell $140.00
Learn More
BOOK NOW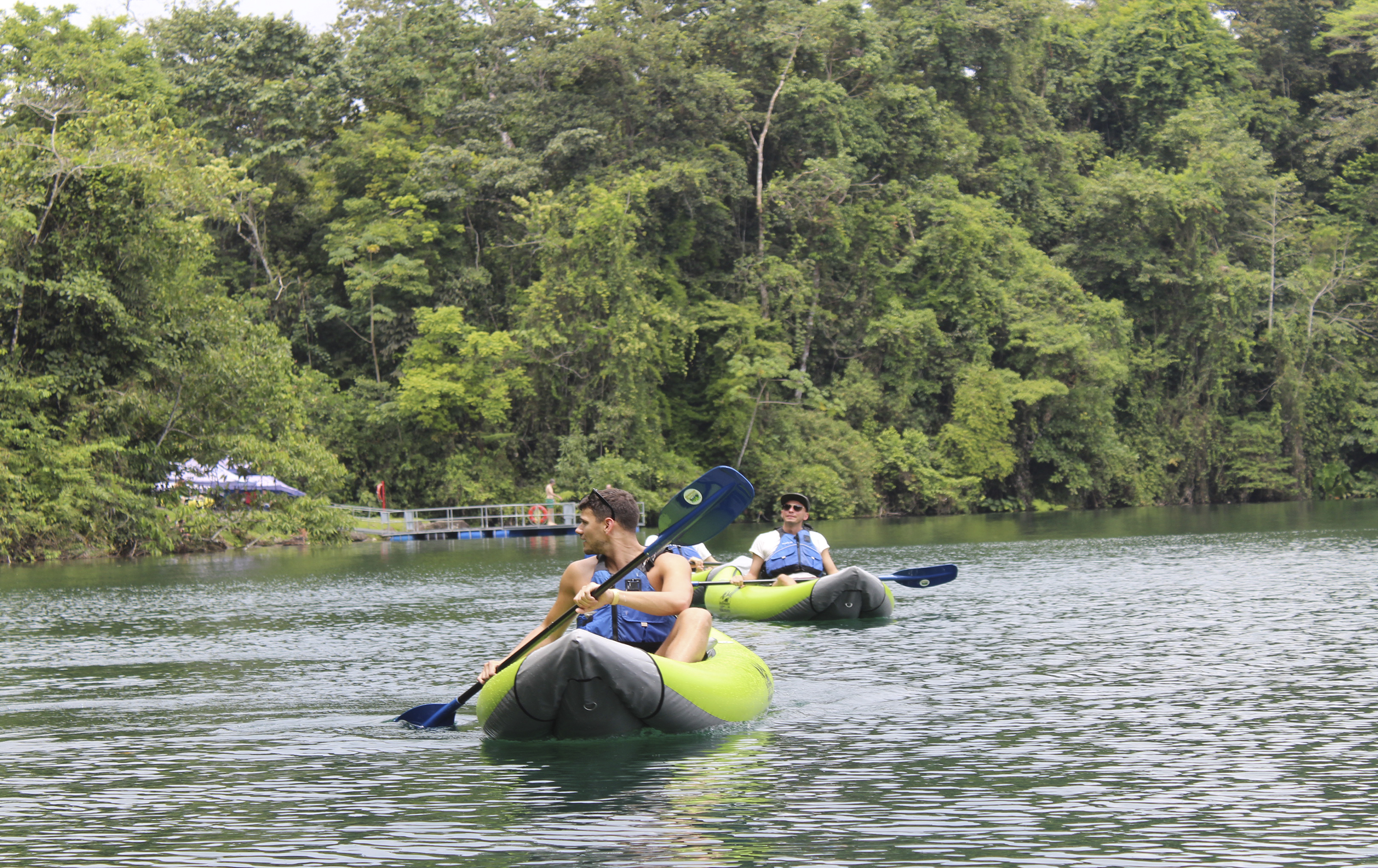 Kayaking at Rio Cuarto Lagoon
Indulge in a leisurely couple of hours on the serene waters of a stunning crater lake, a testament to the ancient volcanic activity in the region. The small lagoon mirrors the vibrant hues of the surrounding rainforest, creating a picturesque setting. Keep your eyes peeled for howler monkeys, iguanas, and a plethora of birdlife, including kingfishers, egrets, colorful flycatchers, and toucans. For the optimal bird-watching experience, plan your visit during the tranquil morning or the enchanting late afternoon.
The invigorating and deep waters invite you to swim, try stand-up paddleboarding, and embark on a kayaking adventure. Test your angling skills with fishing from our inflatable kayaks, targeting rainbow bass, tilapia, sardines, and the elusive local machaca—a thrilling freshwater catch unique to Central America.
explore Rio Cuarto Lagoon
schedule 9am and 1pm
calendar_month All Week
timer 3h
child_care +6
sell $95.00
Learn More
BOOK NOW
KAYAKING RIVER DESCENDING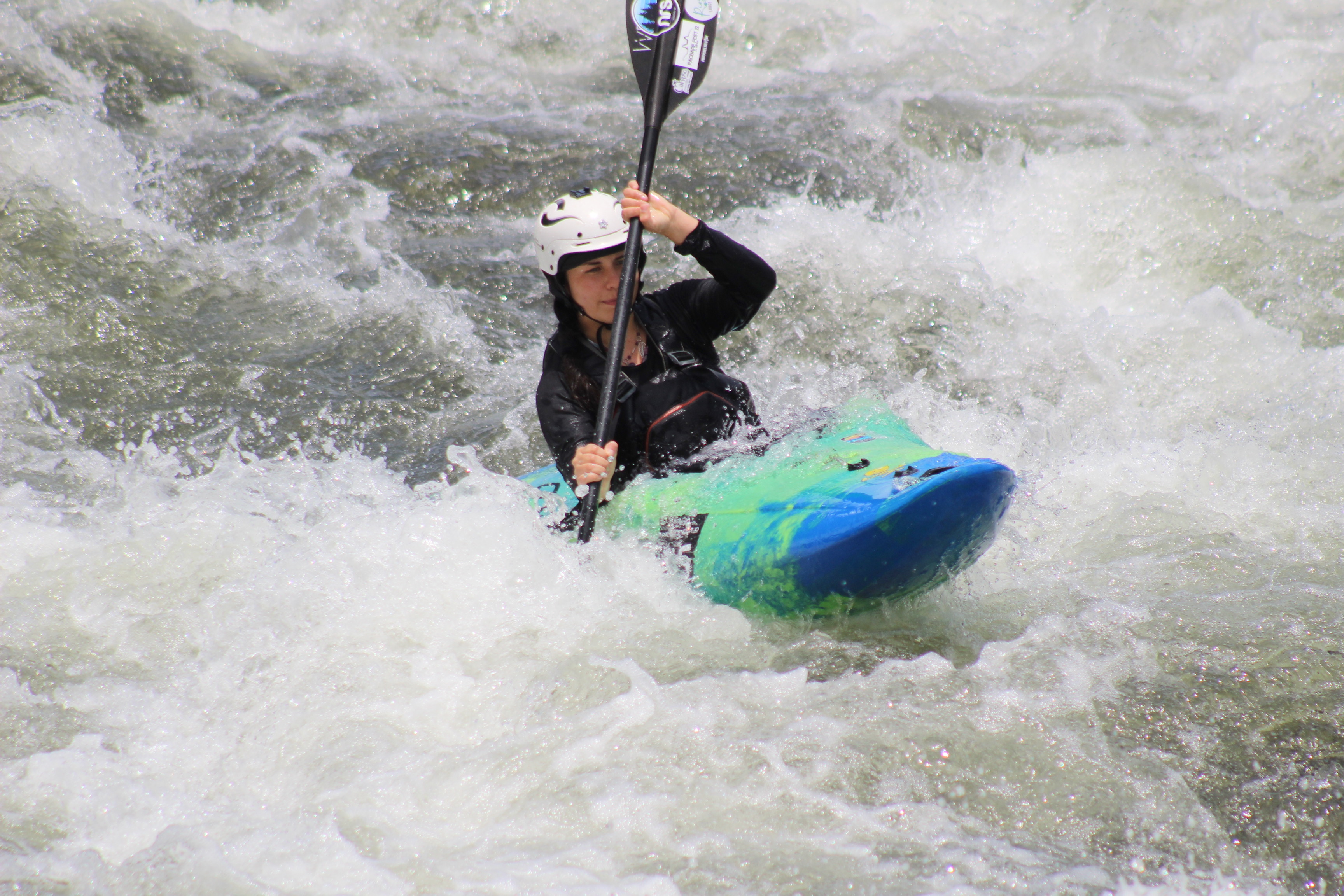 Whitewater Kayaking Adventures
Embark on the exhilarating journey of exploring whitewater with Epic Adventure! While rafting is at the heart of our adventures, we also specialize in tailoring whitewater kayaking experiences to suit your thrill-seeking desires. Our extensive fleet includes 18 play boats, creek boats, and river runners, along with all the necessary gear for an unforgettable experience.
Our team of expert kayakers can organize and guide you through rivers across the country. Alternatively, if you're up for a self-guided adventure, you can rent our equipment and plan your own trip. In addition to our renowned rafting trips on the Lower Pacuare, San Miguel, and Sarapiqui, we offer advanced whitewater kayaking excursions on rivers such as the challenging Upper Pacuare (class V), the adventurous General (class IV), the thrilling Chirripo (class V), Toro (class IV & V), Volcán, and the formidable Reventazón (class IV+).
Suggestions for our activities:
apparel
Dress comfortably: Wear a T-shirt, shorts, or a bathing suit for a relaxed experience.
footprint
Footwear: Opt for closed sandals or tennis shoes to ensure comfort and safety during the activities.
checkroom
Bring a change of clothes: It's always a good idea to have an extra set of clothes in case you get wet or simply want to freshen up.
sunny
Sun protection: Apply sunblock lotion to shield yourself from the tropical sun and prevent sunburn.
pest_control
Insect repellent: Don't forget to bring insect repellent to ward off any unwanted guests during outdoor adventures.
health_and_beauty
Personal care items: Pack your personal care essentials such as toiletries, medications, and any other items you may need.
dry_cleaning
We've got you covered: Rest assured, we'll provide you with a personal towel for your convenience after the activities.