Best 4 activities to do in Sarapiquí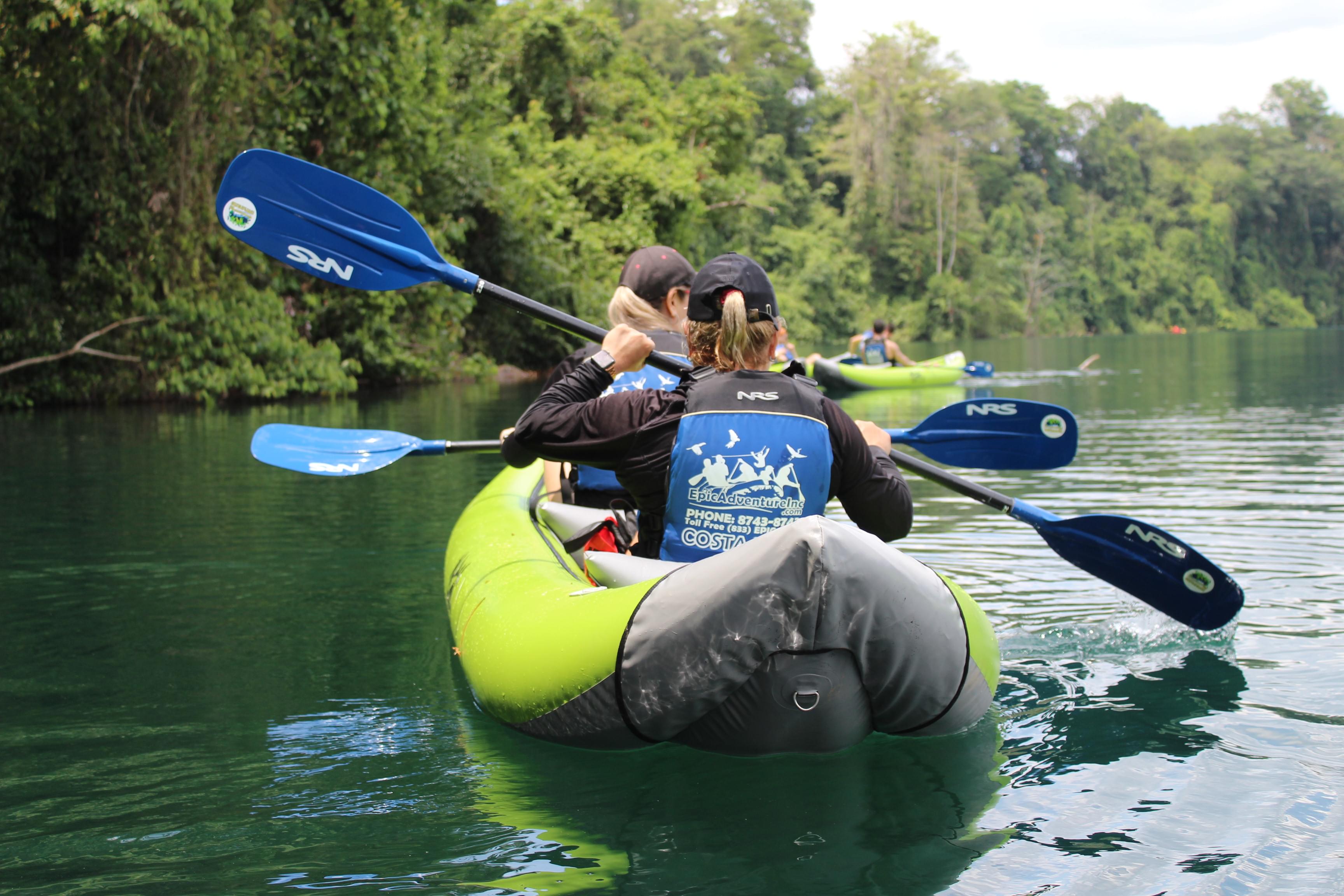 The Sarapiqui River is one of the best places to practice rafting and kayaking in Costa Rica, thanks to its crystal clear waters, exciting rapids and the beauty of the natural landscape that surrounds it. Here are some of the rafting and kayaking activities you can enjoy in the Sarapiqui River:
1. Rafting: Rafting on the Sarapiqui River is an exciting activity that offers a variety of difficulty levels, from the gentlest rapids for beginners to the most extreme rapids for the more experienced adventurers. Rafting tours usually last between 2 and 4 hours, and offer a unique opportunity to enjoy the beautiful natural scenery of the area.
2. Kayaking: Kayaking on the Sarapiqui River is another popular activity that offers a more up close and personal experience with the water. Kayaks are smaller, more maneuverable boats that allow you to enjoy the river at your own pace. This activity is also available for all experience levels and you can choose between a guided trip or rent your own kayak and explore on your own.
3. Tubing: Tubing on the Sarapiqui River is a fun and exciting activity that allows you to float down the river in a tire tube. This activity is perfect for those who want to enjoy the river without having to paddle, and is ideal for the whole family.
4. Stand-up Paddle (SUP): SUP on the Sarapiqui River is a more relaxing and tranquil activity, which allows you to paddle standing up on a surfboard. This activity is ideal for those who want to enjoy the river at their own pace, while enjoying the natural scenery and local wildlife.
In short, the Sarapiqui River is an ideal destination for those looking to enjoy exciting rafting and kayaking activities in a stunning natural environment. With a variety of options and difficulty levels, there is something for all tastes and experience levels. If you are looking for an exciting adventure in Costa Rica, don't miss the opportunity to enjoy rafting and kayaking on the Sarapiqui River!