Explore the Thrills of Kayaking at Rio Cuarto Lagoon, Sarapiquí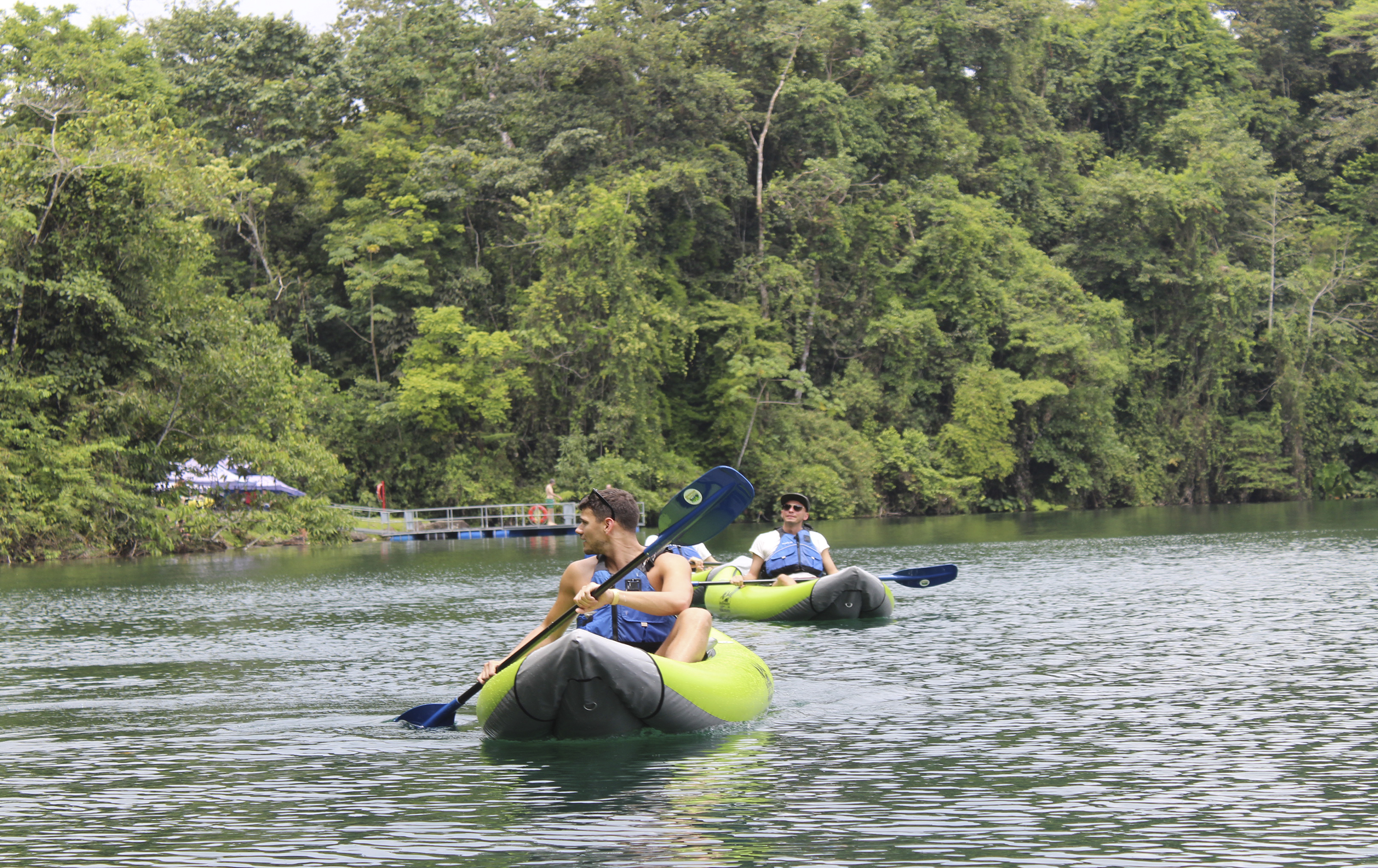 Enjoy a few hours of relaxation in a beautiful lagoon formed by an ancient volcano. This little gem reflects the vibrant greenery of the surrounding tropical jungle. Keep an eye out for howler monkeys, iguanas, and a rich variety of birds, such as kingfishers, herons, colorful flycatchers, and toucans. To spot the most birds, we recommend visiting the place in the morning or late afternoon.
The cool, deep waters are ideal for swimming, paddleboarding, and kayaking. You can also try your luck fishing from our inflatable kayaks, as the lagoon is home to bass, tilapia, sardines, and machacas, the latter being one of the most exciting and challenging freshwater fish to catch in all of Central America. Small streams cascading into the lagoon create a serene atmosphere that you're sure to love.
explore Rio Cuarto Lagoon
schedule 9am and 1pm
calendar_month All Week
timer 4h
child_care +6
sell $95.00
BOOK NOW